Fellowship
Below you'll find ways to get connected here at St. Stephen.
The Social Saints – Program for people aged 55 and older to have devotional time and fellowship together. They would meet once a month and explore the many things Dallas/Fort Worth has to offer. People who participate in these outings would meet at the church and then go together in a van/shuttle bus to the site and a meal. Our last event outing was to the Fort Worth Botanical Gardens.  See our photos below!
Creativity Club – Group of creative people who enjoy gathering to work on personal knitting, sewing, crocheting, cross stitch, etc. in a social setting.  This group will meet on the 2nd and 4th Thursdays of the month from 10 -11:30am.
Chicken Foot – Group of adults who enjoy gathering to play the game of dominoes – "Chicken Foot" – a couple times per month.
Men's Breakfast – Gathering of men who enjoy discussing current events, church events, personal lives at Breakfast on the 1st Monday of the month.
Hospitality Room Meet and Greet – An opportunity to gather for coffee, donuts, and fellowship before the church service starts. This starts at 10:30 on Sunday mornings.
Church Special Gatherings – St. Stephen UMC likes to be in community. We work on providing opportunities to build relationships, share stories of our faith journey, and to break bread together.  Recently, we had our Fall Festival, which included music, games, food trucks, blood drive, flu clinic, and women's health clinic.  See photos of the event below!
Social Saints at the Museum of Biblical Art
Social Saints ready for the day!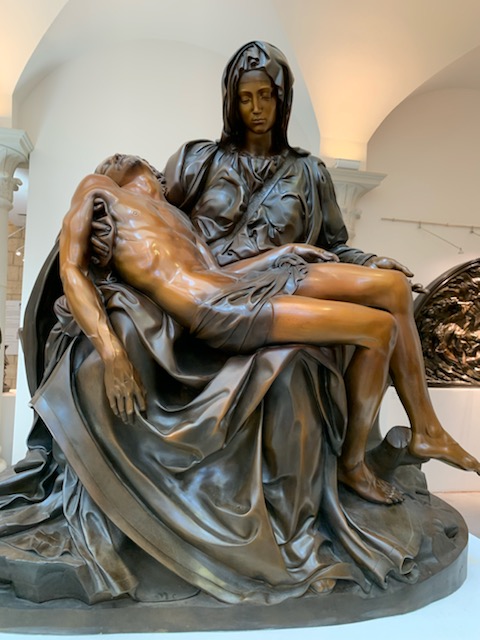 Fall Festival - November 2021
Supporting Women's Health!
All our many health professionals engaging with the community.
Our youngest visitor enjoying the day!
Supporting Carter Blood care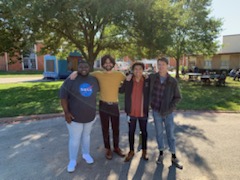 Music Entertainment from our talented musicians.
Our Soccer Field ready for players!
Supporting Carter Blood Care
Supporting Operation Christmas Child
Visiting the Fort Worth Botanic Gardens